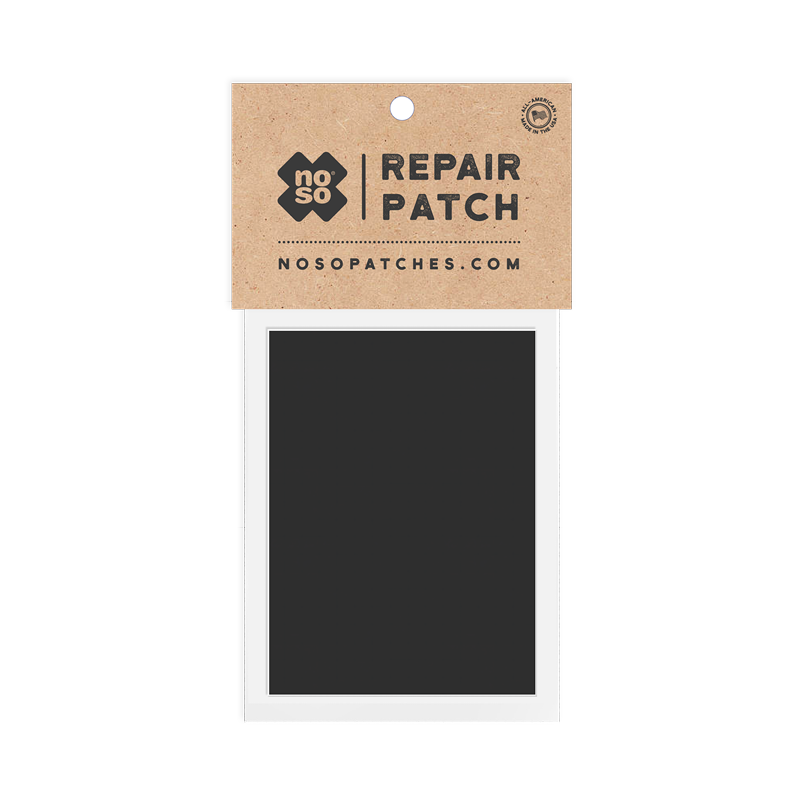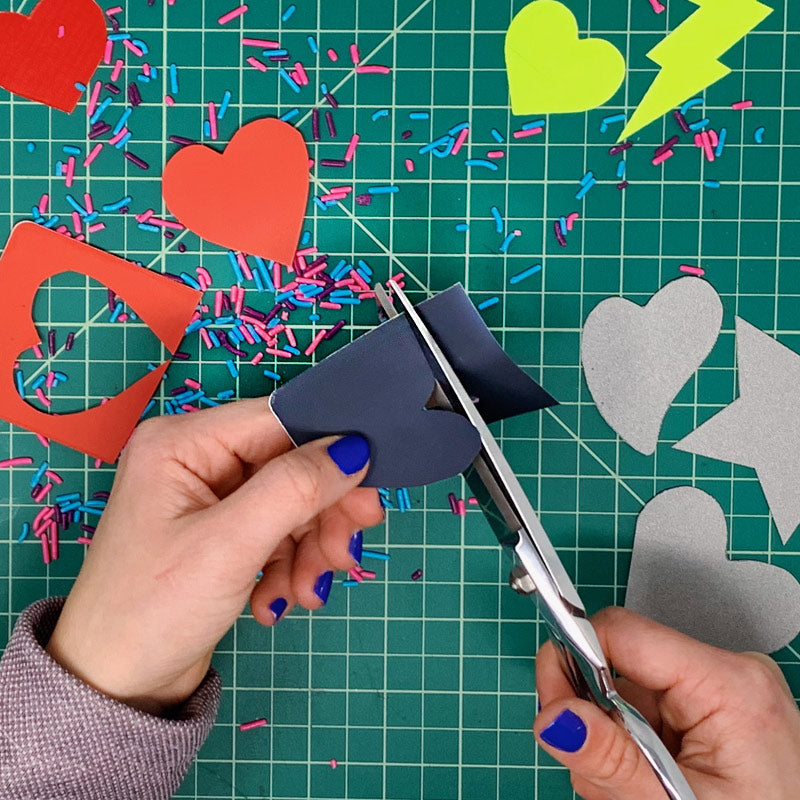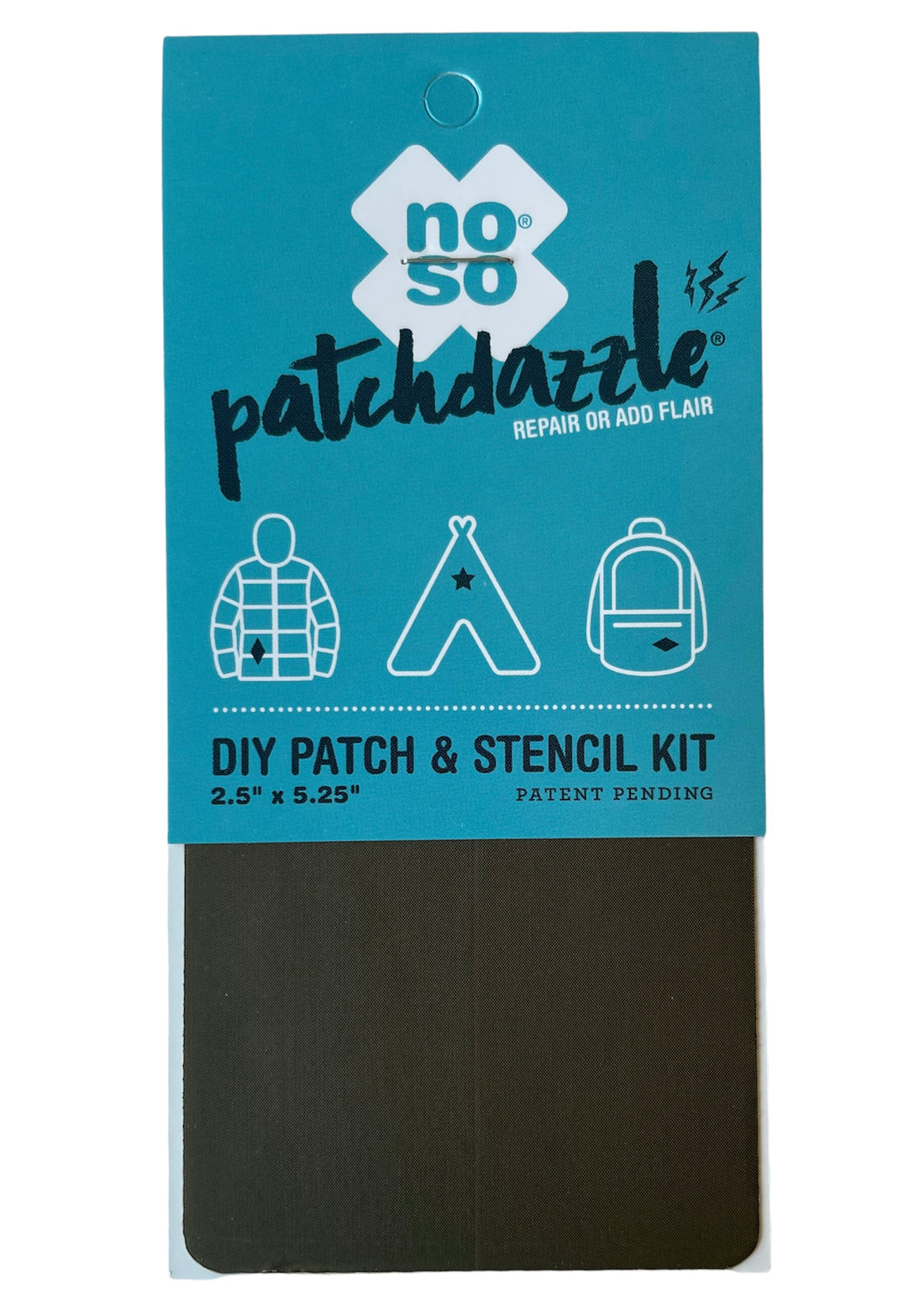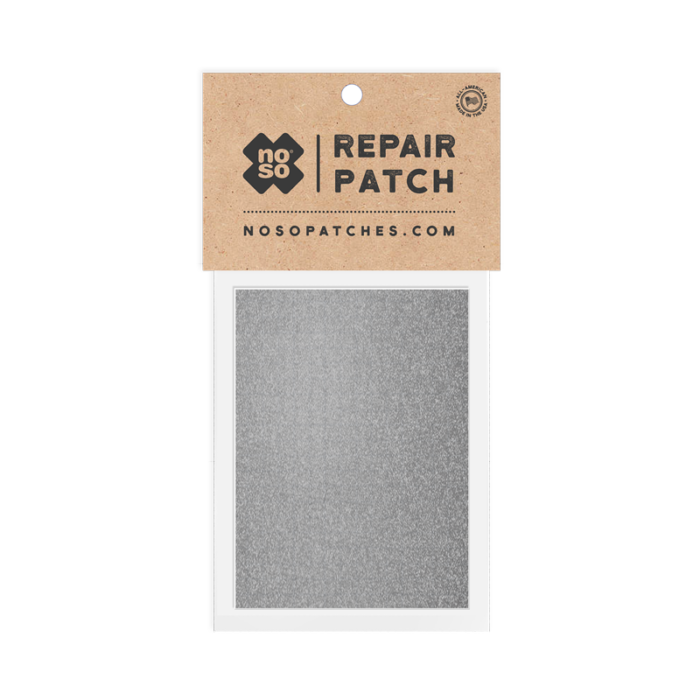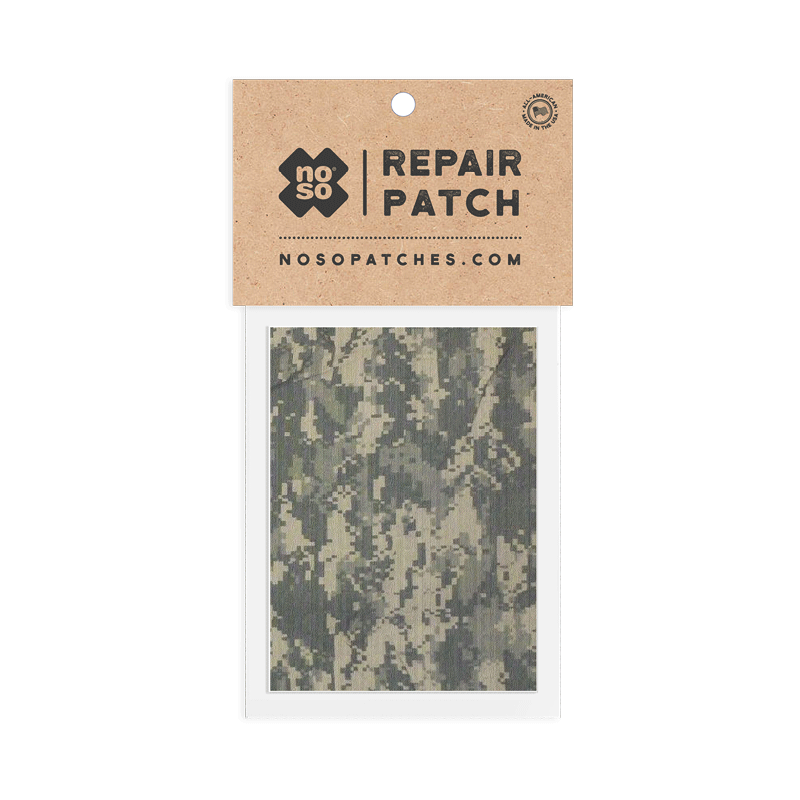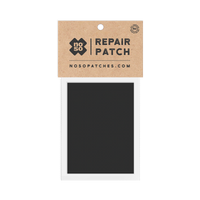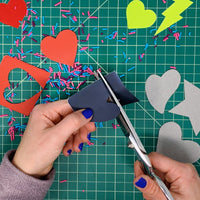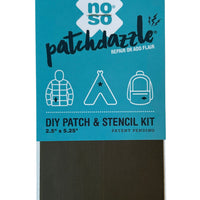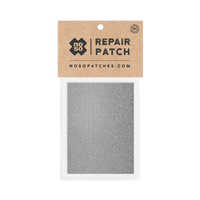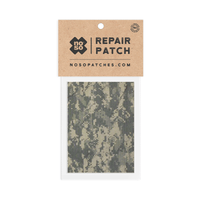 Snags are a total drag! But repairs have never been more fun! Noso patches offer an easy, washable, durable, and long-lasting repair solution.  Designed in Jackson Hole and manufactured in America, Noso patches can be used to personalize and repair skirts, jackets, pants, sleeping bags, tents, tarps, backpacks and more! 
Do-It-Yourself with the Patchdazzle kit. This product lets you cut your own patches to your own specifications. Whether that means creating your own art, or covering that zipper rip just right, this kit works for all your needs.  Includes one rectangle with a stencil kit on the back of the hang tag.
 Sorry, no returns on patches.
This patch kit measures 2.75" x 5.25"
( Camo Patch measures 3" x 6" )
Three easy steps to repair your favorite garment:

Prep: clean damaged area with isopropyl alcohol. Remove any loose threads.

Apply: Crack and peel the paper release liner. Center patch over damaged area and apply pressure form center out to the edges.

Permanent Application: Tumble dry on LOW for 20 minutes then press with moderate pressure in a circular motion for 30 seconds.